FASTBRACES® USA ORTHO TECHNOLOGY THAT CAN STRAIGHTEN TEETH AND IMPROVE FACIAL AESTHETICS WITHIN 4 WEEKS:
This is a new proven technology in orthodontics. In most cases it will allow you to keep all your good teeth to maintain the shape of your face. The results are truly amasing as seen in the pictures below, but as with any new product it must be thoroughly evaluated . This has been carried out after 20 years of research and development and a significant reduction in plaque/bacterial disease is noted with well aligned teeth. Available to children and adults up to the age of 80 years. Research shows Fastbraces is less painful and extremely fast compared to traditional orthodontics. The teeth move safely and effectively from day one. Please enquire about this exciting tecnology which may alter the way general dentistry is performed. Free consultations available.
BEFORE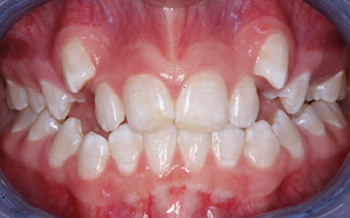 AFTER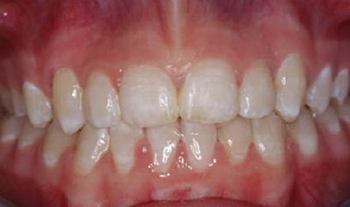 Dr John Wright (Ph.D.,BDS, B.Sc.) is
a proud Fastbraces® provider:
braces technology that is fast,
safe and affordable.